I don't know if its due to the lack of light or the weather or the pandemic but recently I've lost my va va voom.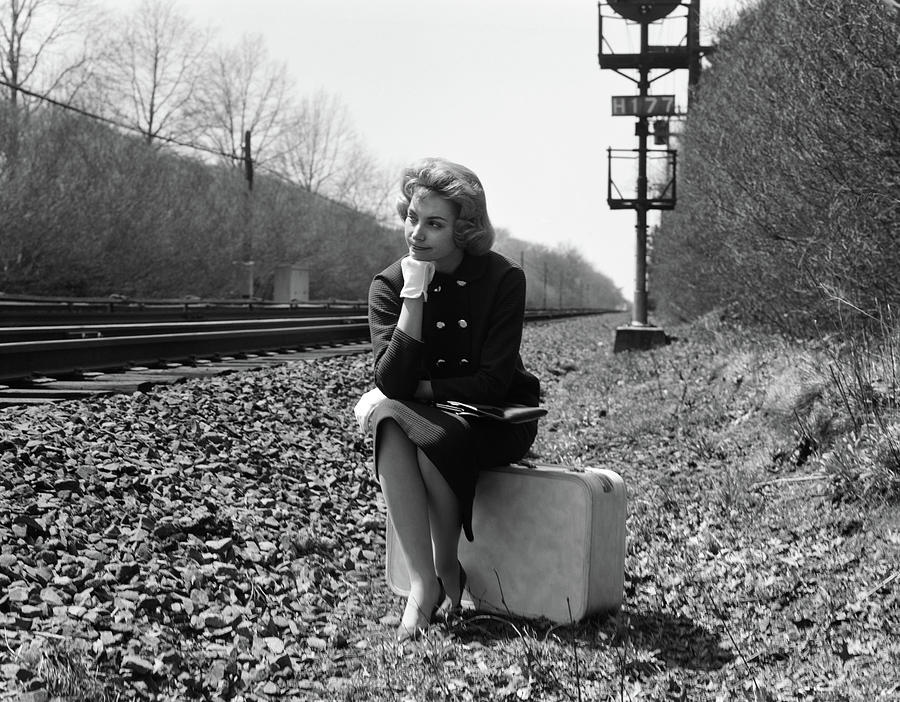 Although I've had mental health dips in the past, I've been lucky enough to never suffer from SAD but this last month I just can't seem to get myself going. My brain feels foggy, I'm all unsettled and I wake up most mornings a bit, meh. I've tried rebooting by binging reading WW2 novels and eating my body weight in sugar but weirdly enough they haven't got me out of this funk so I've decided a better plan might be to write myself a little refocus blog to get myself back on track, so ta da!
Firstly, I thought a good way to bring back my spark would be looking back at what I actually managed last year and I was presently suprised. Although I thought it had been a bit of a disaster (we had three house moves, two months in a small camper van with a big dog and stress coming out of my ears) I had actually managed more of my greener, healthier, happier plans than I thought:
2020 Recap
Plastic free toilet roll
Plastic free deodorant
Plastic free razor
Bar shampoo and conditioner
10 years of my mooncup
Nearly all clothes secondhand
Newspaper wrapping at christmas
Bamboo Toothbrush
Bubble bath bars
Milk and More delivery (plastic free milk)
My fluffy chickens
Started on my dad's allotment
Planting autumn garlic
No flying (a bit of a cheat)
Toothpaste Tabs
Joining TreeApp
Getting my lovely Land Girl Hatty Doll
Finding an insta community
Getting my fabulous overalls
An awesome wine harvest
Making some elderflower cordial
Going through made me realise many of the problems from last year actually had silver linings. The Hokey-Cokey-moving in and out of the farmhouse was a pain but being there did mean I got my lovely fluffy girls, had a milkman and meant a batch of yummy foraged elderflower cordial and wild garlic pesto. The uncomfortableness of having to live in Nev the camper van for a couple of months had its perks as well, it made me learn to be a little more minamalist and appreciate my stuff more, and it definitely meant I will never take a toilet for granted again. All in all, when I looked back at the combined mental fudgery from the year, it wasn't the complete failure I thought it had been and what it did do was make me focus on what I truely meant by happier, healthier and greener.
So now with my spark slowly simmering, I thought before I'd plan the year ahead it might be worth recapping, to me and to you, why I am actually doing this blog.
My plan is to try and live a greener, happier, healthier life, using my geeky love of the Home front to help me along the way. You may ask why I need to add the WW2 element in to complicate these plans and it's because it gives me an extra focus I love. Living more sustainably has always given me a buzz but I was a little lost about how to go about it so when I was delving into my passion of Home Front history I found so many similarities in attitudes and problems to today that it seemed silly to not try and use the lessons they learnt then to give me a helping hand now.
And now for what a Greener, Happier and Healthier utopia life looks like? Well for me:
Greener
A completely plastic free rubbish bag of with the tiniest amount of plastic recycling
Growing my own food, and as much as I can eating seasonally and locally where I can't grow it myself
Buying local or second hand
Being as energy efficient as I can be with the lowest dependency on fossil fuels
Aim for as much self sufficiency I can manage
Happier:
Have a handle on my money with no debt
Spending as much time as I can outside
Carry on delving Home Front
Create as much as I can, whether its cooking, sewing or growing.
Having a gang of chickens as the 3 I've got give me so much amusement that more of them will just multiply it, right?
Make sure my life doesn't impact negativly on anyone else
Have a chihuahua to boss me around (honestly I can't get enough of those guys)
Healthier:
Good self care
A healthy weight, with a strong body free from aches and pains
Eat a diet which is healthier for me and the planet
Living a mindful life, appreciating the small things
Writing this all done was just the thing I needed. I've been with wandering around with just the vague notion of wanting to live a sustainable life without ever actually working out the knitty gritty. This meant that alot of the time I floated around, never felt fully satisfied with my outcomes and not really acheiving anything. But then how could I? Everyone knows a good adventure has a plan in the first place, even Gandalf had a rough idea on which way the hobbits needed to go (I've been rewatching the Lord of the Rings, don't judge)
I know that I won't be able to acheive this instantly and actually half the fun will come from the journey to these points so I need to plan my 2021 as bite size steps working my up to these goals. With that in mind, here are my rough goals for the year:
For Greener
Remember to take my own bag to the shops (simple but I am so bad at this)
Reduce plastic food wrappings to near nothing
Grow a big chunk of my pantry, eating in season and preserving so no waste
Carrying on buying as much as I can secondhand (can't wait for the carboots and charity shops to reopen)
For Happier
A routine for organisation so I can fit it all in
Get on track with my money and save enough to buy that Chihuahua
Keeping blogging as an excuse to look into the Home Front

For Healthier
Yoga and exercise so my body stronger and more flexible
Taking time out of every day to appreciate the small stuff
Practising mindfulness and meditation daily
Have a better diet which is lower in ultra processed and sugary foods

So each month I'll do a recap of the month just gone and a plan out of the next one coming so I can make sure I'm on track and can tweak the goal if I need to, I've also got plans for a few challenges over the year to add a little extra fun, so stay tuned for those.
I'd love to know what your plans are for the year and how you're getting on with them, add me on instagram with a little message so we can follow each other's progress.
I am a pink haired, list lover with a silver lining outlook on life and a passion for reviving history.